Aplicaciones
"Al Toque" app: Good news travel fast
The App Al Toque, that we developed alongside Clarín, was awarded in the Mobile Life Award 2015, and that news makes us really proud.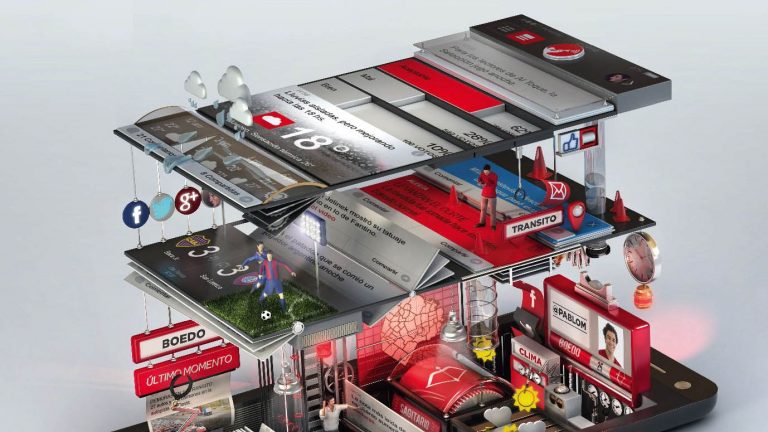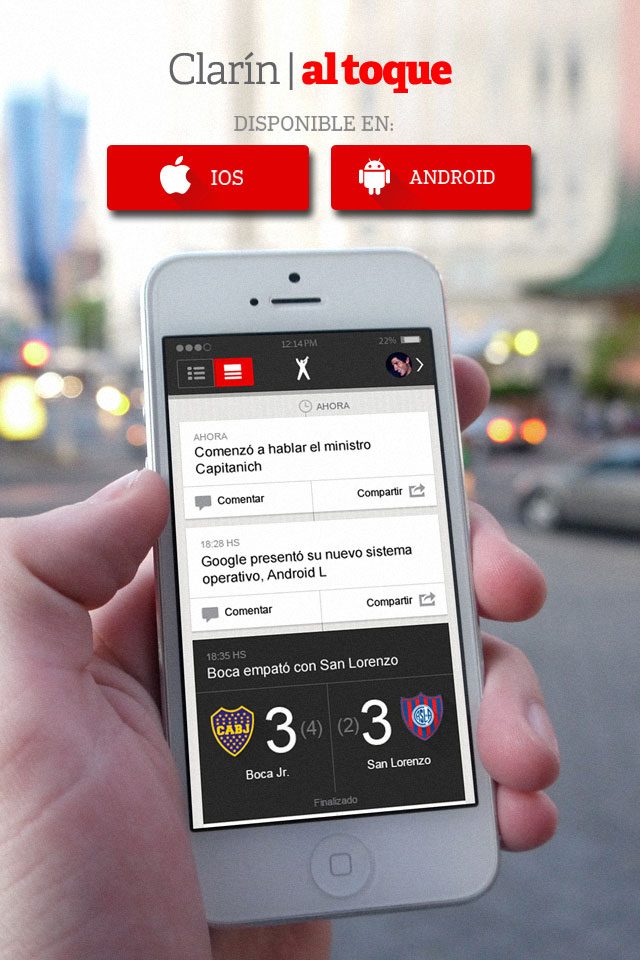 In the edition of the "Mobile Life Congress", which was held on May 13 and 14 in Buenos Aires, personalities and references of the mobile industry analyzed the present and the future of the sector and selected shortlists for the delivery of the "Mobile Life Award" with those mobile applications that have brought innovative news. Then the public was in charge of defining the winners in each of the categories, in which the Clarín Al Toque App, which we created for the Clarín Group, was awarded.
The app responds to a clear need: to serve the consumption of news in today's world. For this reason, Al Toque's publications go to the bone with a short informative development. They show the user what is important without formalities. Under the concept of geolocation, it generates more than 150 daily alerts that are activated in real time according to the user's geographical location or proximity. For the design we choose a scheme of "cards" or modules that manage to give flexibility when inserting content or various tools.
With just a couple of minutes a day, readers can stay informed about the most relevant current news, traffic information, weather, sports scores and specific sections. In addition, the "Solutions Al Toque" section includes instructional videos of different everyday situations: from how to prepare a drink to how to sew a button.
At the "Mobile Life Congress" the Mobile world and its future were analyzed in detail. User experiences, innovative ideas, success stories and everything related to a new user experience that is revolutionizing the publishing world were exposed.