Content Marketing
Pasión Libertadores a media and sports community
In 2010 we received an order from the South American Football Confederation (Conmebol), they wanted to redesign their site. We proposed to him to raise the stakes and create a medium dedicated to soccer in South America created by his writing and open to the participation of the people. The result was Pasión Libertadores, a product that became number one in traffic for several years, surpassing sites such as OLE and Marca. So happy we comment on the achievements: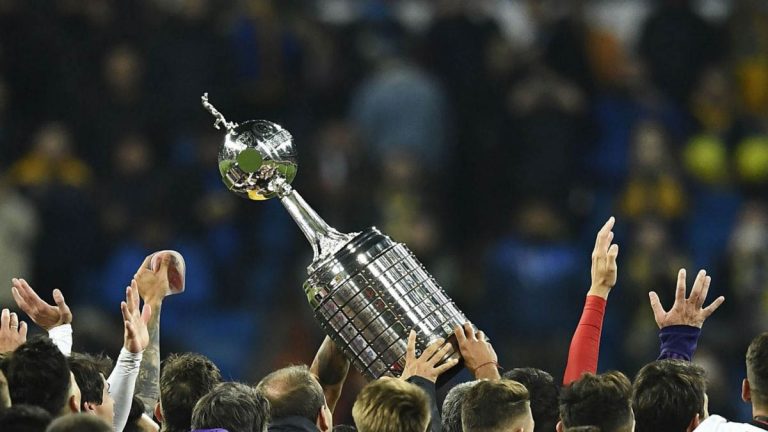 Late 2012
Fines de 2012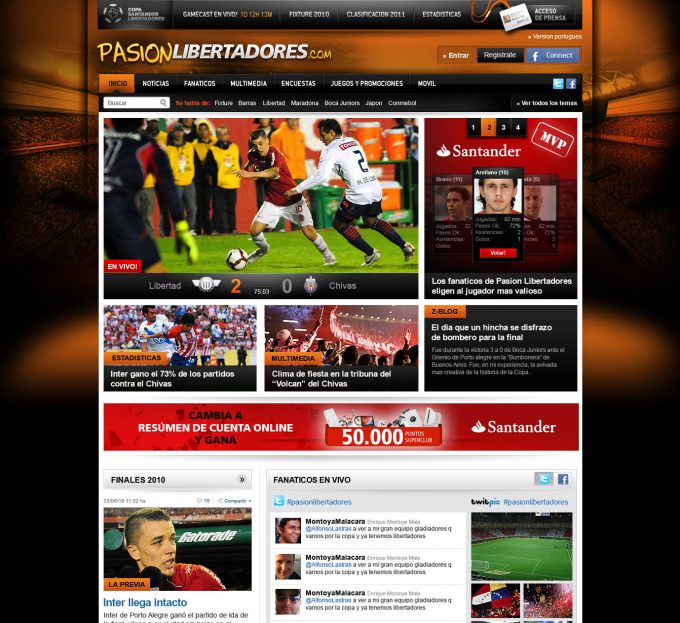 Pasión Libertadores today surpassed 700,000 fans on Facebook at a rate of 1,300 new likes per day. This raises our expectations and we now have our sights set on reaching one million fans by the end of 2013.
Meanwhile we are developing version 2.5 of the site that will bring us closer to the concept of a social network of soccer fans.
October 2014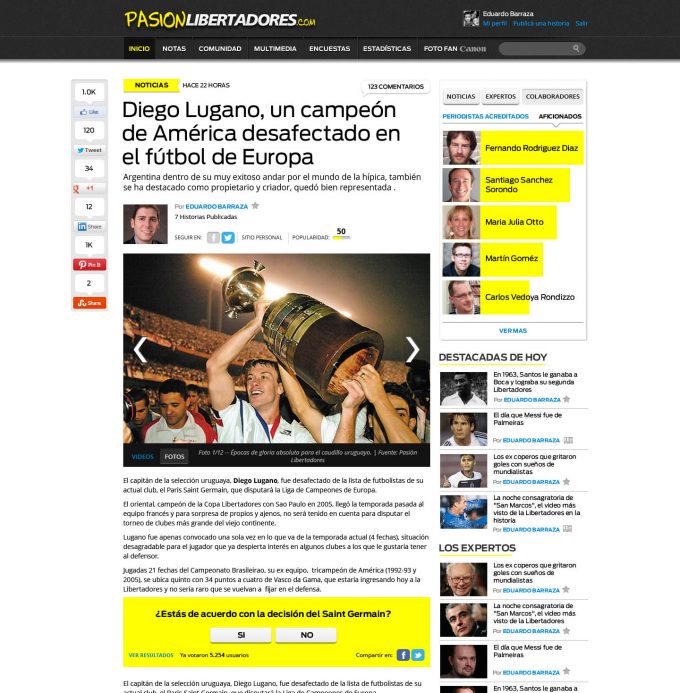 Two years since it's launch, Pasionlibertadores.com, dedicated to the fans of the Bridgestone Libertadores Cup, breaks all traffic expectations.
4 million unique monthly visitors
25 million page views
The success is even more resounding on Facebook:
We created this project that mixes professional journalism with amateur writers from all over Latin America. We use CMS-Medios technology and Julián Gallo is the editorial consultant.
Conmebol
Julián Gallo
TFSLA
UGC