GUI
What happened the day you were borned?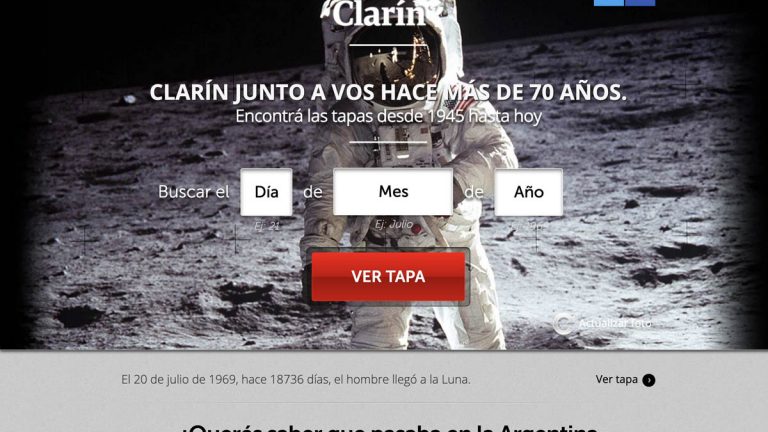 Digital archeology. The cover the day you were born. This must be the first case of a product we built that remained intact and functional through so many years.
We leave the post as it was published on the day of its launch in 2013.
The microsite that we developed for Clarin.com is now online where you can find the cover of the Diario Clarín (Paper) of the day of your birth or of your loved ones. You will be able to find all the covers that were published since 1945.
Now go to www.tapas.clarin.com.
The repercussions on Twitter collected by @dgallo.